The Difference Between Shopify And WooCommerce:
Are you having trouble finding the best eCommerce platform to build your own business? Well, good news for you as we are going to compare the two best eCommerce platforms, Shopify vs WooCommerce. Let's find out which one is the most suitable for the buildup and growth of your online store.
You've got recommendations and heard of several platforms that would be best for you. However, discussions would still make it harder for you to choose between the two most used platforms for eCommerce. We are here to untangle your confusion and make it easy for you to pick the best one to achieve your goal.
Firstly, the answer to which one is better lies in what you are seeking in the platform what kind of features and support would you like for yourself? Or what kind of eCommerce store are you trying to build? We are going to help by comparing the features of both platforms Shopify vs WooCommerce and learning which one is better and how's that better.
Both platforms are popular and considered the best of the best, yet deciding exactly which one is going to be your No. 1 partner might be a struggle. So, first, let's look at the detailed description of each of the features you will need in your eCommerce store.
Shopify
Shopify is a complete eCommerce platform that automatically lets you take control of your business.
Cost
The cost of Shopify is ranging from $9 to $299 per month, while the platform itself takes around 2% commission from sales. If you're planning to use Shopify, the pricing includes everything you need. So you won't have to worry about plugins, third-party hosting, or themes as they will come with the pricing plan.
You will have three options to choose from, and each one comes with different perks. For starting a small store, you can try Shopify's Basic plan; for the growth of your business, use the Shopify plan; and for stability, the Advanced Shopify plan is the one.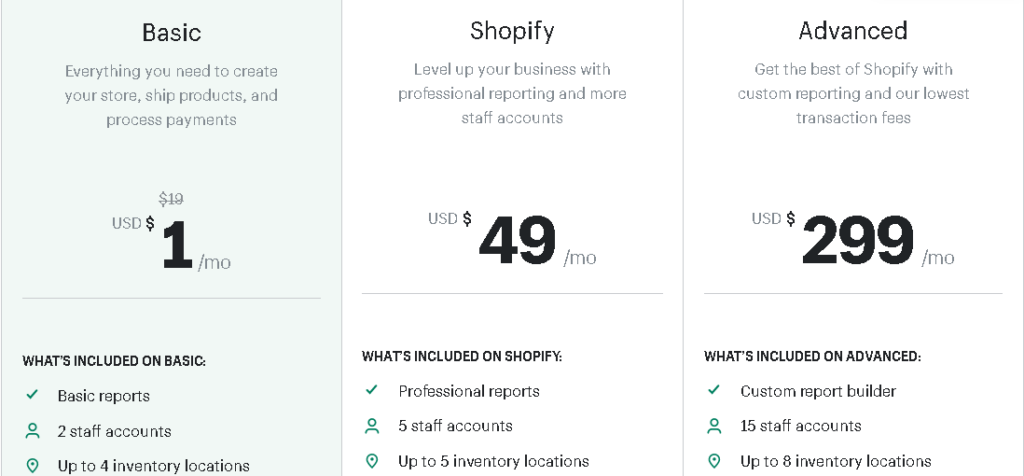 Ease Of Use
As with Shopify startups, there are many perks. In the package, information about plugins and third-party hosting would be already included, so you wouldn't have to worry about them. This is a time-saving process because you wouldn't need a hosting provider or do it on your own; rather, you can make use of this time to do something productive for yourself.
So basically, it is very easy for you to start your own business on the Shopify platform, and you have all the things you need for starters.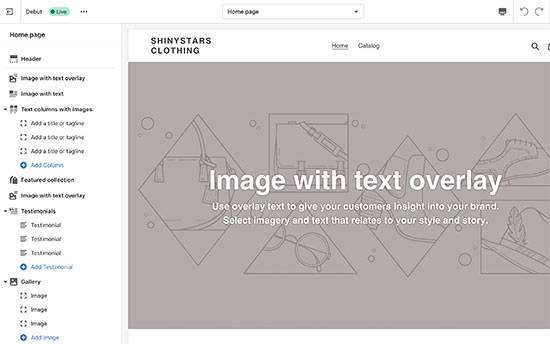 Scalability
Shopify is built in a way that's good for handling and hosting bigger businesses and their large number of sales. So it's important to note that Shopify is a great platform that is self-hosted and also does all the technical stuff for you, which is why it's so popular among new online stores. You can switch your business plan anytime, as it is also easy to scale when you see the growth of your business.
It is also generally considered a bit expensive, but you need to consider that to see the actual advantage of it, as it saves a lot of time and money when you don't have to hire a technical team or search for a good hosting provider.
Customer Support
Since they have basic answers to your questions that are already included in the guides, contacting them wouldn't be something very common. But if you're still stuck in a step or don't know what to do or how to do it, then they are available 24/7 for their users.
Shopify customer support comes with calls, live chat, and email, and you're also able to contact them on social media if they seem unavailable. You can also hire a Shopify expert to help you out with stuff like setting up third-party extensions.
Integration & Add-ons
Although Shopify consists of a huge library with a wide range of add-ons, some of them can be downloaded for free, while others require a one-time fee or monthly subscription to unlock them. As for a specific add-on, for example, if you want to do email marketing, you have to check out Privy Web Push and OptinMonster. So you will be assured that with Shopify, you can find add-ons for almost every function that you want. There are even built-in functions that make it easy for you to set up Shopify discount codes and other types of discounts with duration and a number of users as well.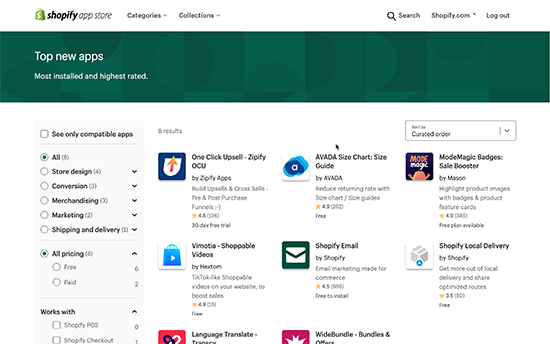 Dropshipping
When an online store becomes a middleman between the customer and actual vendors, it's called a dropshipping business. This is a great way to run your online store without holding back any inventory. Dropshipping with Shopify is relatively easy, as there are great extensions and add-ons to help you run your online store smoothly. We are listing some great dropshipping add-ons on Shopify.
Spocket
MIIUT: Unlimited Dropshipping
CJDropshipping
Ali Orders AliExpress Dropship
WooCommerce
WooCommerce is a free, open-source plugin designed for WordPress websites.
Cost
However, unlike Shopify, WooCommerce is much cheaper since it's free, so you have to dig deeper, and the cost varies while handling a WooCommerce store. Let's suppose that when WooCommerce starts, you need a plugin that is free on WordPress. After that, you would want a hosting provider, and that would cost you around $10 monthly.
Next up is a theme for your website. For that, let's assume that you would go with a paid theme, which would cost you around $30 to $300. Also, most of the add-ons and plugins are free, but for an essential one, it will cost you $50 or maybe more. The cost would be a lot higher if you have a bigger hosting plan or many new add-ons or plugins.
After installing WooCommerce on the WordPress application, you have to set up the starting process all by yourself, despite its user-friendly reputation. You will see many different options on the screen, for example, "add product," "coupons," "orders," and more. By clicking on the Add New button under the product option, it will direct you to a page where you will be able to enter product details. After that, click on the "Publish" button, and your product will be added. That's how you have to do little things on WooCommerce.
As for changing appearance and customization, you can go to appearance and click on the theme; there will be a number of themes, and you can also download third-party themes.
Scalability
Your chosen hosting provider will be responsible for your WooCommerce store. So basically, it means that your WooCommerce store would be as powerful as your hosting provider. The hosting provider is going to keep an eye on and maintain your business while also making sure that the tools to facilitate your store are available. They also make sure that you scale the resources you need. However, with greater experience and many benefits, the cost of a hosting provider will also increase.
Customer Support
WooCommerce is an open-source plugin. I mean there is no official customer support center. You can find useful information and how-to guides on their official website. There are blogs and videos including the answers to your questions or the basics of starting a WooCommerce store all over the internet. Additionally, your hosting provider would be able to provide you with such information to help you understand its mechanics. For example, Cloudways offers you customer support 24/7 via calls, live chat, and more.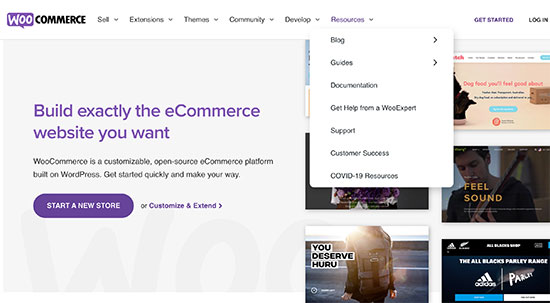 Integration & Add-ons
Unlike Shopify, WooCommerce offers a wide range of add-ons and plugins, which is a lot greater than the number of add-ons provided by Shopify. You may find many WooCommerce extensions as well as add-ons in the WordPress repository, so you can download them for free. Some add-ons are also available on WooCommerce's own website, and a few of them are free, while the more important ones come with a one-time fee.
t
Dropshipping:
WooCommerce is popular among dropshipping businesses because it is easy to integrate add-ons and plugins. Dropshipping extensions are also available on the WordPress repository. You can also find a number of third-party extensions from Google as well. Here are some good third-party extensions.
AliDropship
WooDropship
DropshipMe
YouDrop
Conclusion
While both of them are good in their own ways. Shopify could be the one for you if you're looking for a more secure and self-hosted platform. It also equips you with all the necessary features to kickstart your online store. Undoubtedly, it is the easiest platform on which you can build your store
We would recommend WooCommerce if you value customization and don't mind putting in extra effort to make your website look beautiful. It is also good for building a larger platform for selling in many regions, But you will also need some degree of technical skills for that.
This is our comparison between two incredible platforms and their features. There is none better than the other, but both of them master the art of the online store in their own ways.
Ready to enhance your Shopify or WooCommerce website? Schedule a Consultation with our expert team for tailored services and solutions."